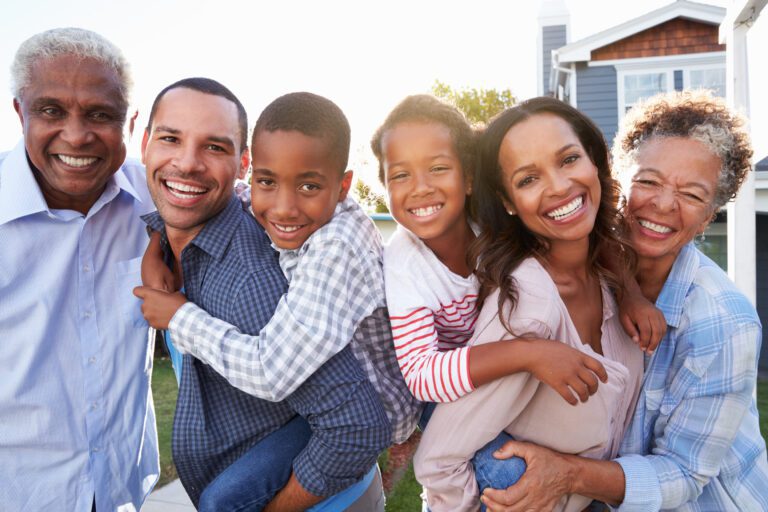 When it comes to our family's health, finding the right healthcare providers is crucial. One such healthcare professional that plays a significant role in our overall well-being is a dentist.
Regular dental check-ups are vital for maintaining oral health
and preventing potential problems down the road. If you're in Zachary, searching for a reliable dental practice, you're in the right place. In this blog, we'll provide helpful tips on finding a
great dentist near me in Zachary, Louisiana
.
Start with Local Recommendations
One of the most effective ways to find a trustworthy dentist near you is by seeking recommendations from your local community. Ask your friends, family members, neighbors, or coworkers for their dental experiences in Zachary. They can share valuable insights into their dentists, helping you create a shortlist of potential options. Morris Family Dentistry in Zachary has built a
solid reputation in the community for providing top-notch dental care
. Many residents have had positive experiences with their skilled team of dental professionals.
Check Online Reviews
In today's digital age, online reviews have become an invaluable resource for consumers looking for services, including dental care. Websites like Google, Yelp, and Facebook are excellent platforms to find reviews and ratings for dental practices in your area. Reading these reviews can give you a glimpse into the patient experience at different clinics. Morris Family Dentistry has garnered numerous positive reviews online, reflecting its commitment to patient satisfaction. These reviews highlight their friendly staff, painless procedures, and excellent customer service.
Verify Credentials and Qualifications
Before entrusting your family's oral health to a dentist, verifying their credentials and qualifications is crucial. Ensure the dentist is licensed to practice in Louisiana and has the necessary certifications. You can typically find this information on their website or by contacting the dental office directly. Morris Family Dentistry prides itself on its team of highly qualified and experienced dentists. They are committed to staying up-to-date with the
latest advancements in dental technology and techniques
to provide the best care possible for their patients.
Consider Accessibility and Location
Convenience plays a significant role when choosing a dentist for your family. Think about the location of the dental practice and whether it's easily accessible from your home or workplace. Morris Family Dentistry is conveniently located in Zachary, making it a convenient choice for residents.
Evaluate Services Offered
Different dental practices may offer varying services. Evaluating the range of services a dentist provides is essential to ensure they meet your family's specific needs.
Morris Family Dentistry offers comprehensive dental services
, including preventive care, restorative treatments, cosmetic dentistry, and orthodontics. This means you can rely on them for all your family's dental needs under one roof.
Assess Emergency Care Options
Dental emergencies can happen unexpectedly, and knowing how your chosen dentist handles such situations is essential. Find out if the dentist offers emergency dental care and the process for getting urgent appointments. Morris Family Dentistry understands the importance of prompt attention in emergencies and strives to accommodate urgent cases as quickly as possible.
Schedule a Consultation
Once you've narrowed your options, consider scheduling a consultation or initial appointment with the dentist. This will allow you to meet the dentist, discuss your family's needs, and assess the clinic's environment. Morris Family Dentistry welcomes new patients and provides a warm, welcoming atmosphere to make you feel comfortable from the moment you step through their doors.
Ask About Payment Options
Dental care can be a significant financial commitment, so it's essential to inquire about payment options and insurance acceptance. Morris Family Dentistry works with various dental insurance plans. It offers flexible payment options to make dental care accessible and affordable for all families.
Consider the Atmosphere
The atmosphere and environment of the dental practice can impact your family's experience. Look for a clinic that has a friendly and welcoming atmosphere, especially if you have children. Morris Family Dentistry takes pride in creating a family-friendly environment, ensuring patients of all ages feel comfortable and at ease during their visits.
Trust Your Instincts
Ultimately, trust your instincts when choosing a dentist for your family. Suppose you feel comfortable with the dentist, the staff, and the overall experience. In that case, it's likely a good fit for your family's dental care needs.
Consider Morris Family Dentistry | Dentist Near Me in Zachary
Finding a
great dentist near me in Zachary, Louisiana
, like Morris Family Dentistry, involves careful consideration and research. Start by seeking recommendations, checking online reviews, verifying credentials, and evaluating services offered. Consider accessibility, emergency care options, payment options, and the clinic's atmosphere. Finally, trust your instincts to make the best choice for your family's oral health. With these tips, you can ensure your family receives the highest quality dental care from a reputable local dentist.