An Experienced Dentist in Zachary, LA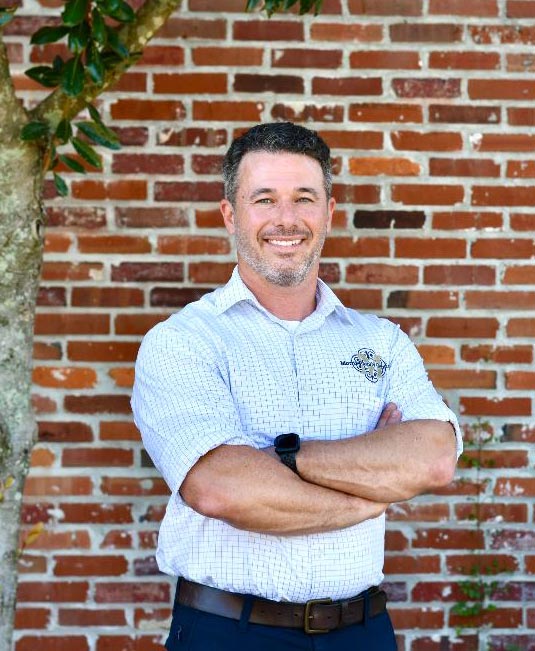 Dr. Chad Morris received his Doctorate of Dental Surgery in 2001 from LSU School Dentistry where he was a member of the C. Edmond Kells Honor Society and the Omicron Kappa Upsilon Honor Society. Growing up in Zachary, it was always a desire of his to return here to establish his dental practice. He graduated from Zachary High School in 1994 and attended Louisiana Tech University for his undergraduate studies.
Dr. Chad has done extensive coursework on the effects of toxins such as mercury on the body and strives to bring a whole-body approach to his dentistry. He has completed the International Academy of Oral Medicine and Toxicology (IAOMT) coursework for safe amalgam removal (SMART Protocol), where he is also a member. He recognizes the relationship between oral health and the overall health of patients. Dr. Chad has also completed numerous courses in orthodontics through the American Orthodontic Society. Recently, he has completed a 2-year mini-residency on the relationship between occlusion, oral/facial pain, and overall health of patients through the Dawson Academy in Florida. He is also a member of the Dawson Association for Complete Dentistry. Dr. Morris is a Dawson Scholar, who has completed the Dawson Academy curriculum and residency program.
In his free time, Dr. Chad enjoys hunting, fishing, playing his guitar, and spending time with his family. He and his wife Ashley have 4 kids: Kent, Madison, Avery, and Gabrielle. Family and faith in God are both very important to Dr. Chad, and it is his goal to reflect this in his life and his dental practice.